-
Eyes, chalk, wind, snow, vintage, hearts, trees, lipstick. It's winter.
Oh goodness. I have so much inspiration and ideas in my brain right now... I could explode. This weather is holding me back. I'm changing my style-- but before I jump into something new, I'm experimenting. What I mean by experimenting; I'm trying different styles in my pictures, and finding out what I love the most.
For example- I've always been inspired by clothing magazines. This past January really sparked ideas through all the magazines I've collected and studied. It's so much fun... it's kind of like my hobby to search for creative pictures in modern magazines :) Anyways, I have a few children sessions I need to post, but for now I'll stick to my personal shoots.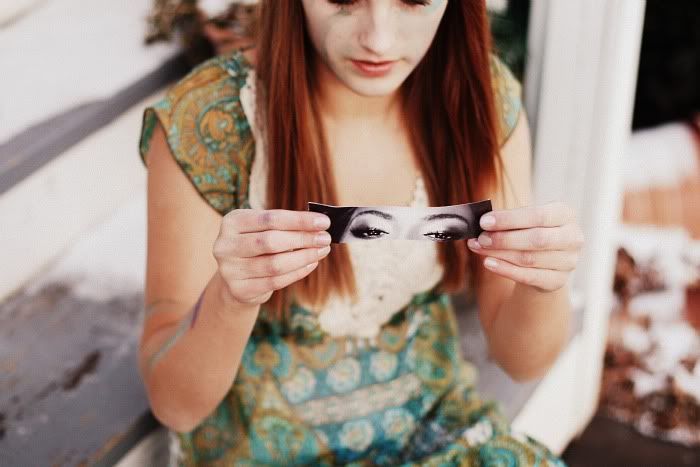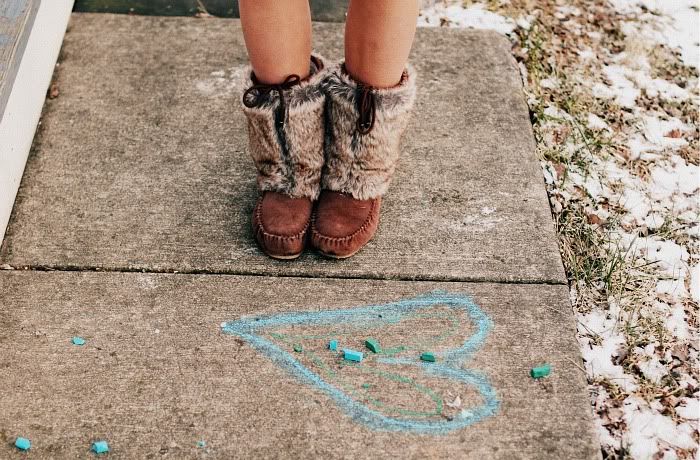 So, last month (my month of "inspiration" so to speak, haha) I did a photoshoot with my best friend and favorite model, Bridgette Nicole. She's always willing to put up with my insane ideas, plus she has a super artistic mind. I love her idea's during our shoots. And I love that we both love Oreo's... and that we've been friends since the days where we fought over who got which Barbie. Thought I'd add that for effect. Oh yes.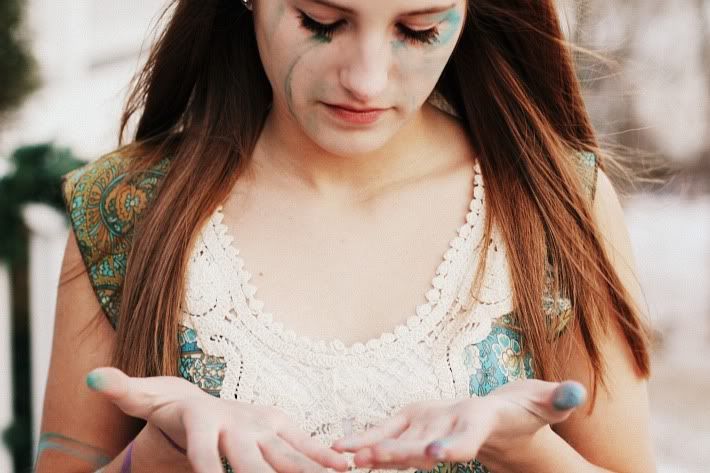 We sort of liked the idea of using pastel chalk. The stuff's awesome, I'm totally using it again in other photoshoots.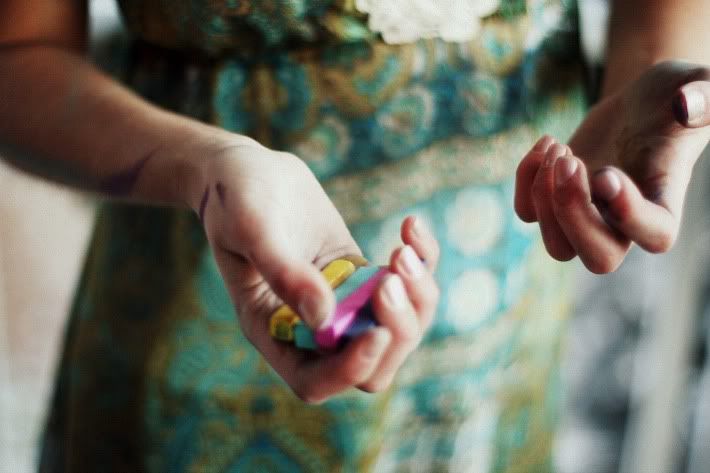 Oh oh but wait, I sort of handed my camera over to Bridgette and let her snap a few of me. Well, a few turned to a ton. I loved them so much, I decided to edit my favorites and put them up along with the shots of her. She's the brunette, I'm the
blonde. In case you were wondering, Hah.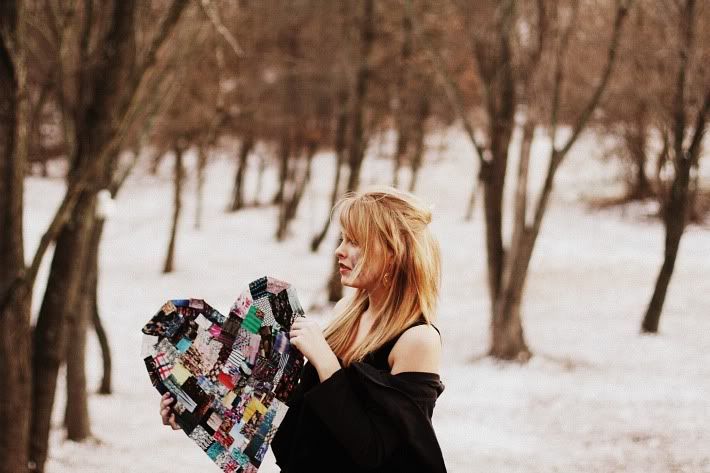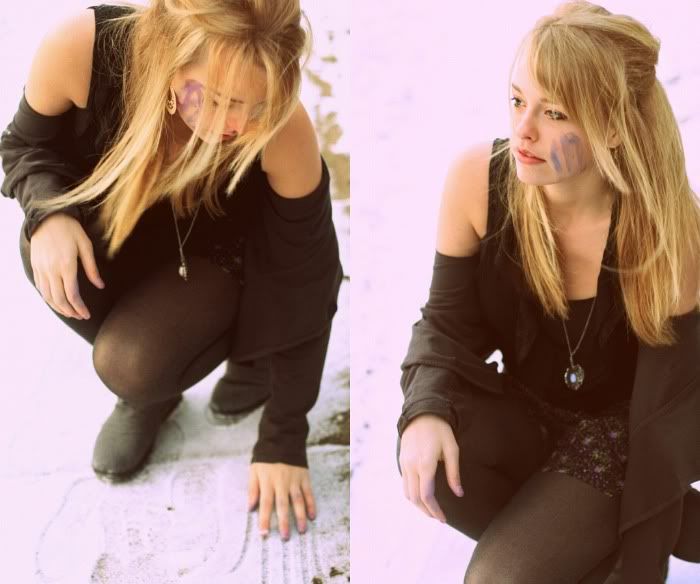 I can't decide, but I think this next shot is my favorite from the photoshoot. I love it.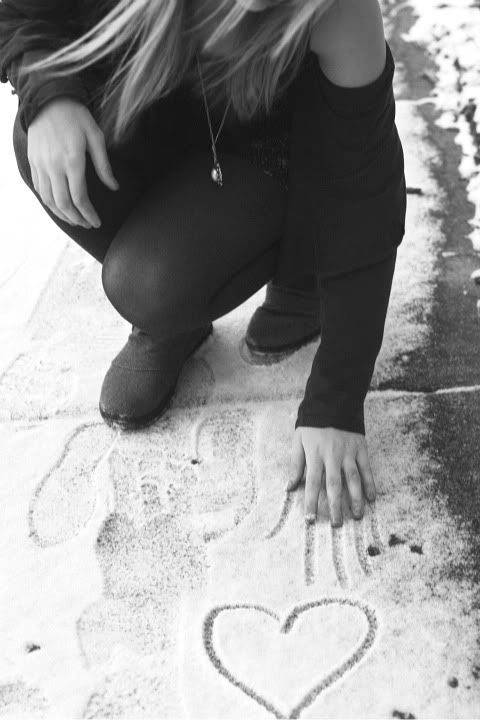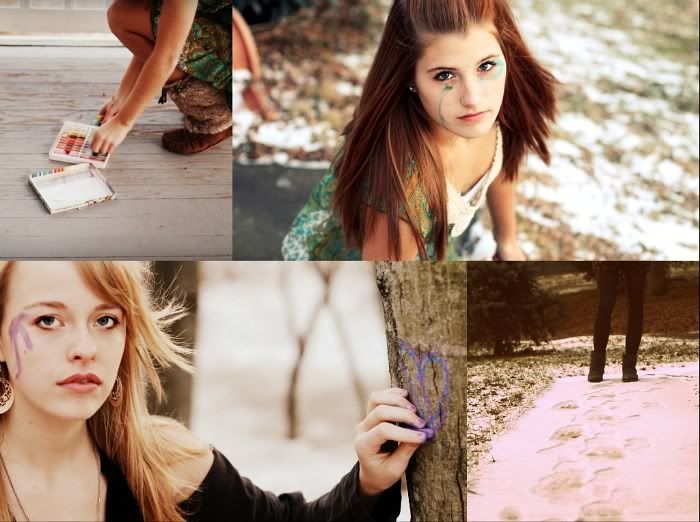 I absolutely LOVE how much simple emotion Bridgette displays when she poses. She captures the mood of the picture so well.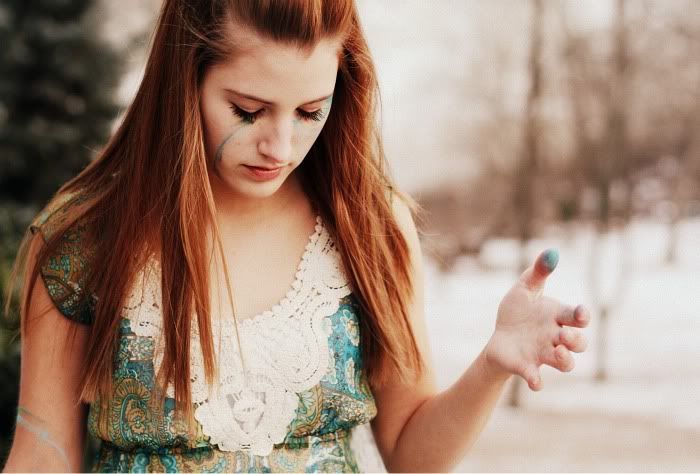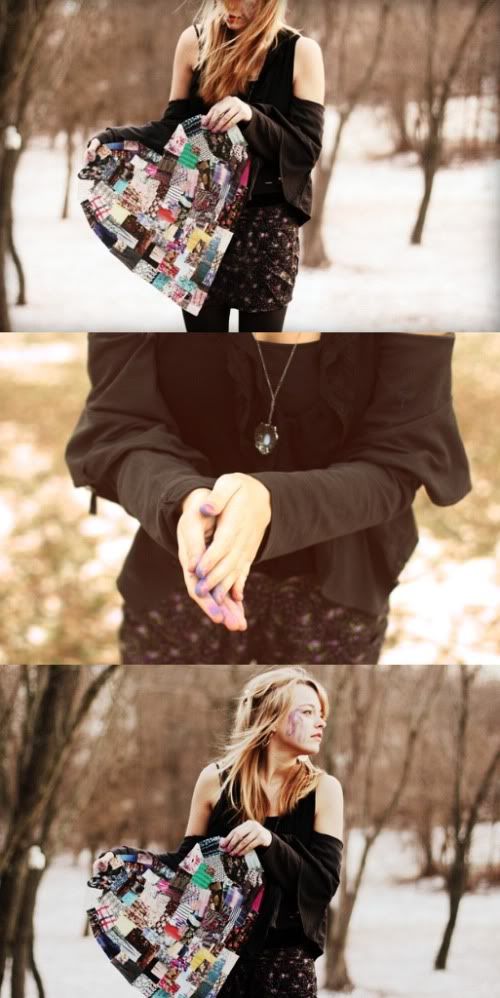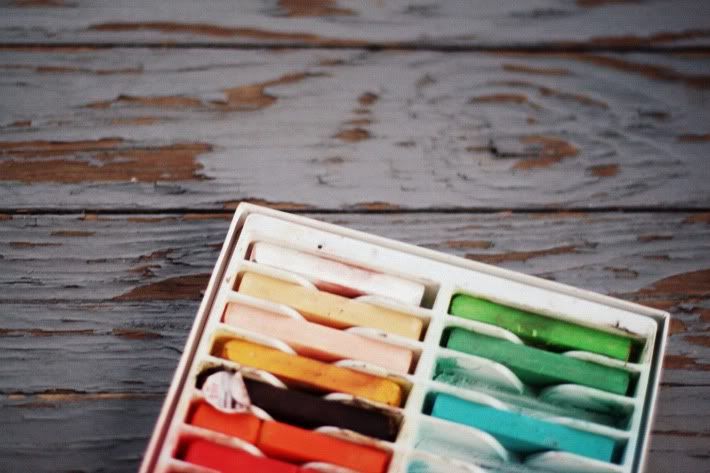 So, what I need from
you.
I need your input. Of course I'll stick to my original style for basic family, children, and couple shoots- but I like to be adventurous every once in a while ;)
I love Bokeh. Good old-fashioned Bokeh.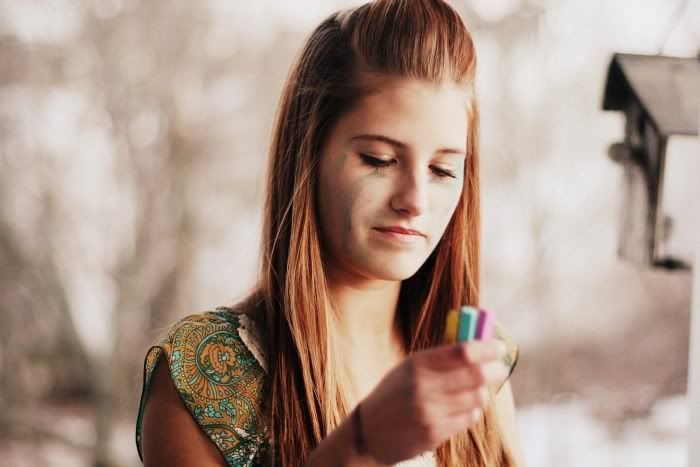 :) Happy Winter
-