-
I've decided a lot of things this month. Well let me start from the beginning. January was horrible, and I did absolutely nothing of importance. But I've made up my mind to enjoy the winter no matter how much I hate the cold. That's besides the point-- February has been kind of nice. My life is school, basketball games, weekends full of volleyball and friends, parties, coffee, and books. I spend... or waste so much time looking for music that makes me happy in this weather. I've decided I love Erin McCarley, Lydia, and The Script these days. Random fact :)
AND God gave me one completely incredible day that was 75 degrees and sunny. I've been praying for that all winter no kidding. and IN THE MIDDLE OF FEBRUARY. I cannot describe how happy I was. Made my life. Plus I had the day off school.
And yes. there was Valentines Day this month, which was actually kind of enjoyable this year. I'm normally like the chick in the movie
Valentines Day
who's going insane eating chocolates with bad filling and super stressed. :)
Ok so, a few weeks ago I did a photoshoot with this pretty girl named Caitlin. You've seen her on the blog before. I mean I gotta say, these ladies on my blog could pass as models any day. It's kind of fun shooting them :)
I love her hair, it's so earthy.
Couldn't seem to pick between the two edits.
Of course I had to put one of both of us in there. :)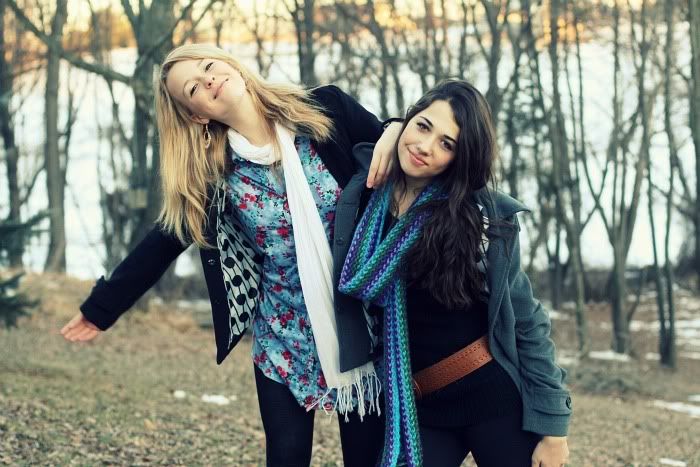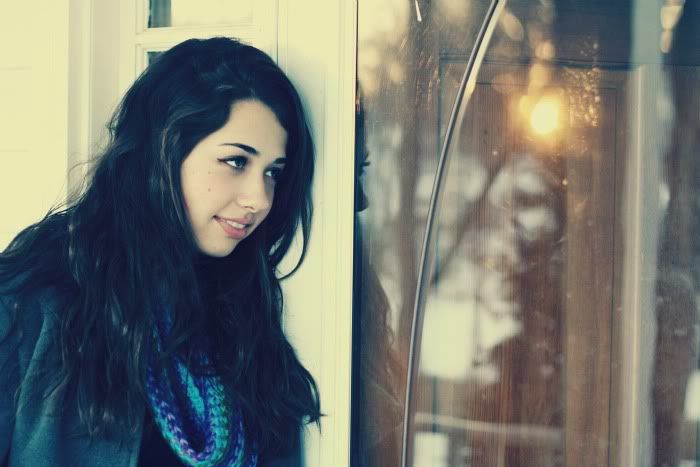 Winter sunsets are honestly just as pretty as summer ones. At least I think so.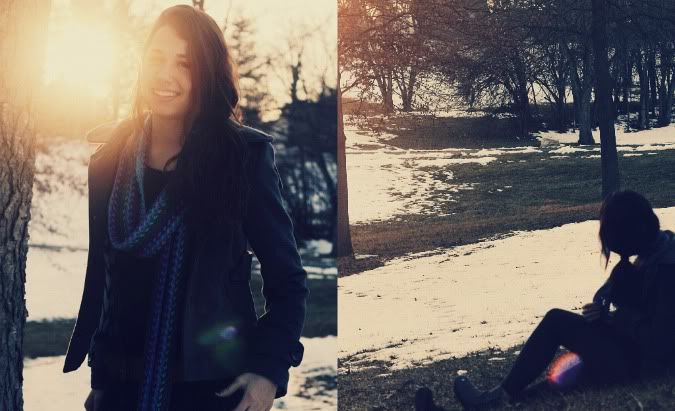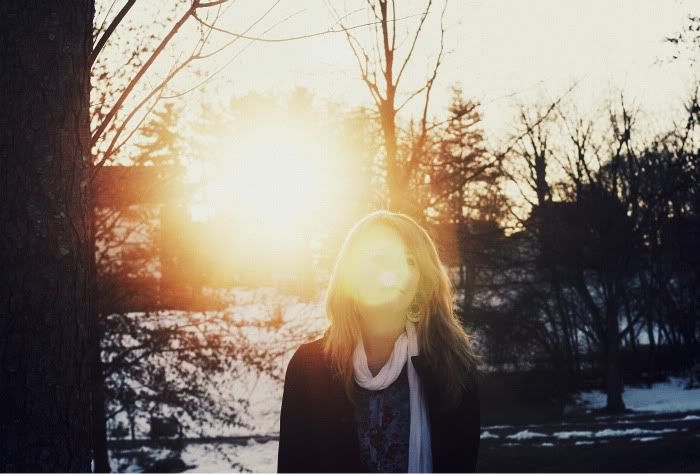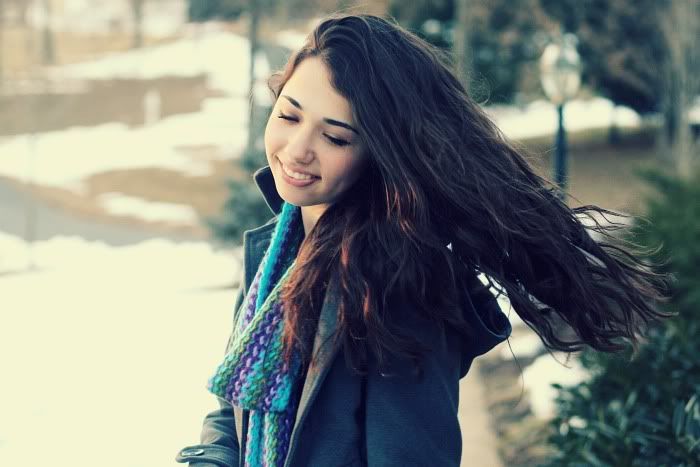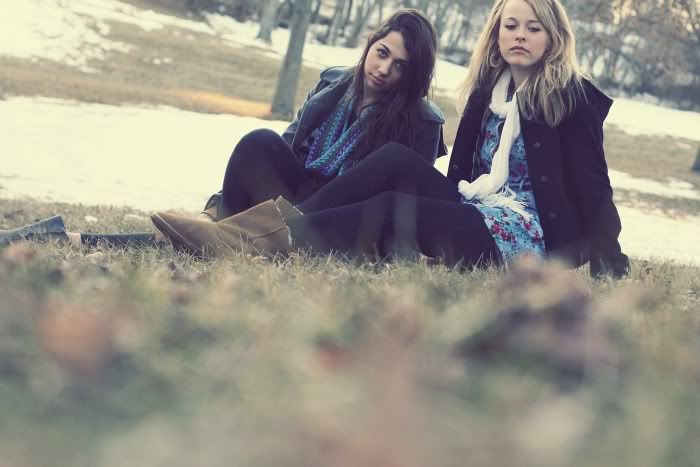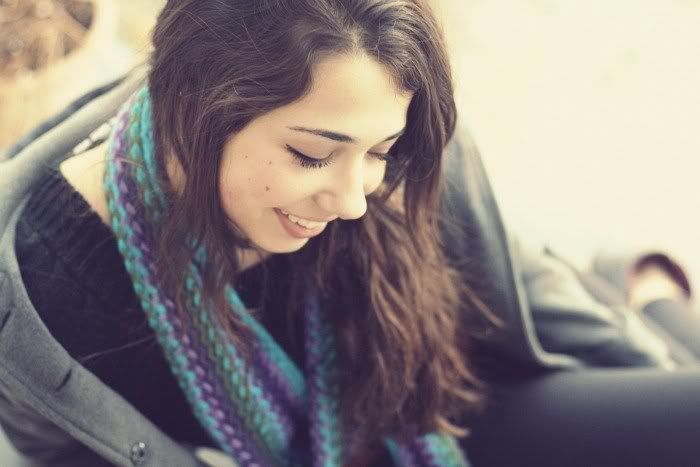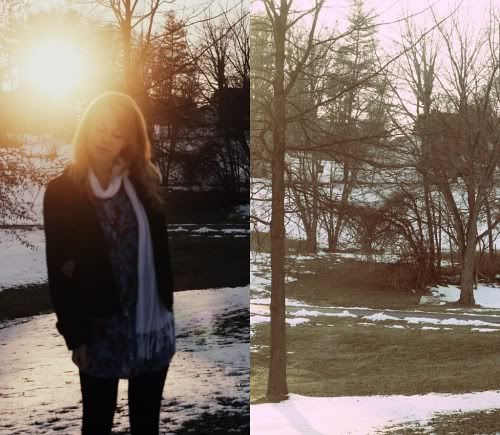 So that's that. I'm hoping that's the last snow for this winter. If you want to do an individual photoshoot- $50 baby! Email me, I'd love too. They really are so much fun. Anything else, look for prices on the side of my blog.
I guess I'm just counting down the days till I can walk outside in a tee shirt and not freeze.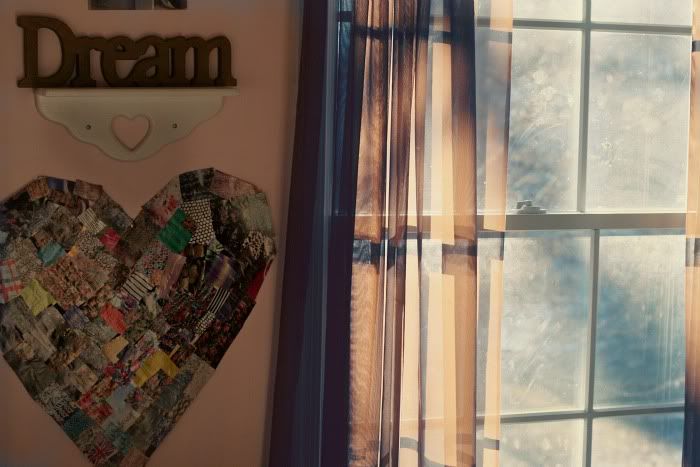 I guess I'm just finding ways to burn time. I re-did my room, like completely. People think its too empty this time (my room before was exploding with pictures everywhere.) But I love it. It's artsy enough, and it makes me happy :)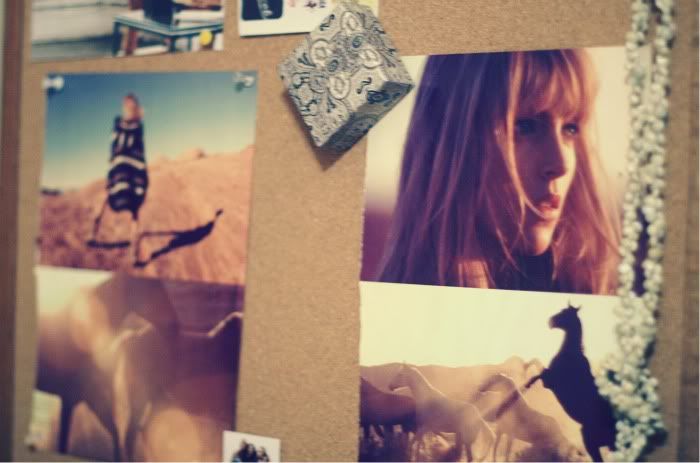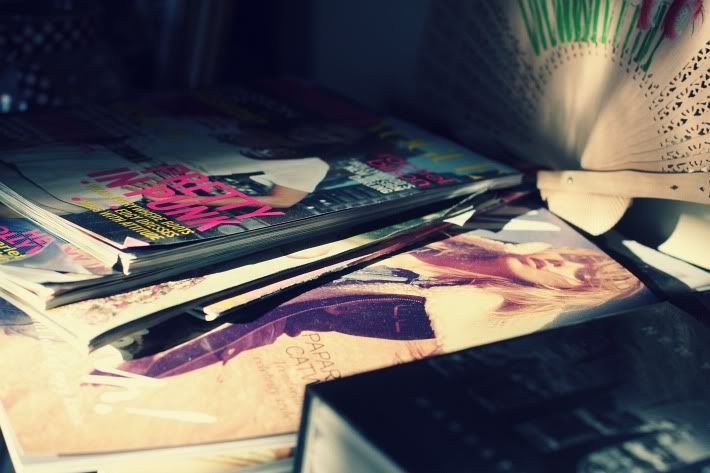 Me and Nicki did a five minute the other day. Sometimes we do this randomly... we're just like that.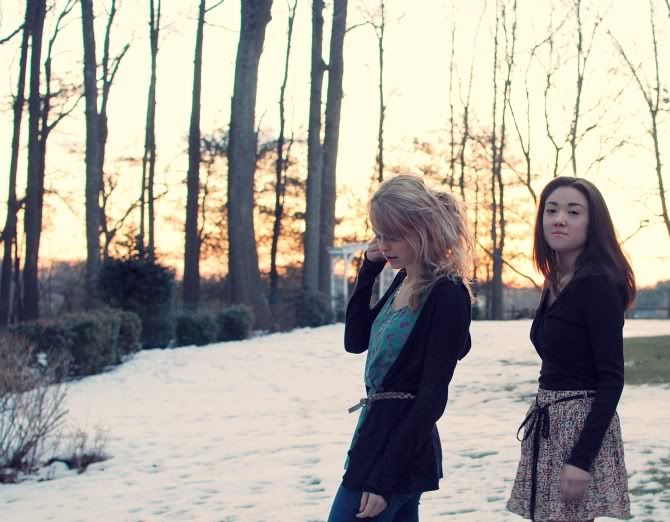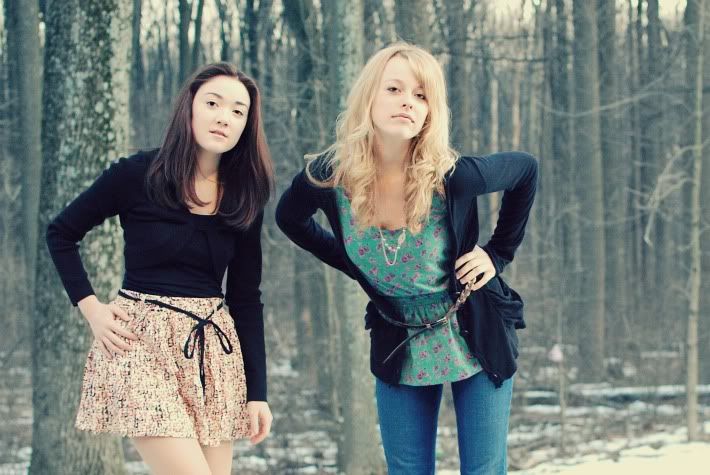 There's something about this picture that makes me want summer that much more. Aaaahhhh. Almost there guys... almost there.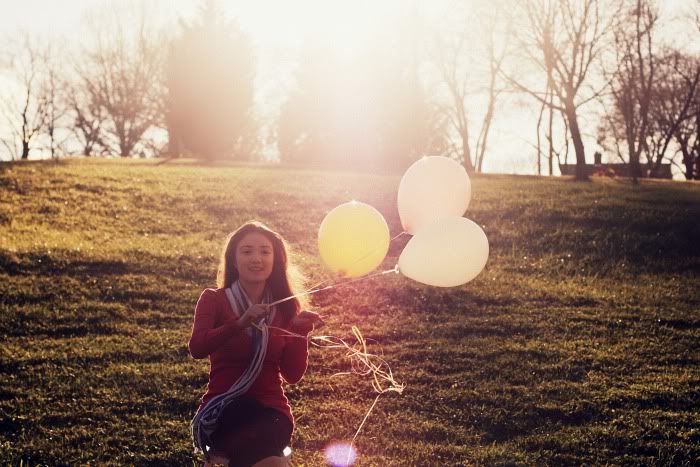 This one too. I didn't even take this, my cousin did, but I loved the unedited picture. So I got permission annnddd edited it my own way and yep. She's so pretty. Sort of like something from Vogue right?
This is from the photoshoot I posted earlier this month. I forgot this shot. Seriously... gaahh. She's really pretty too :)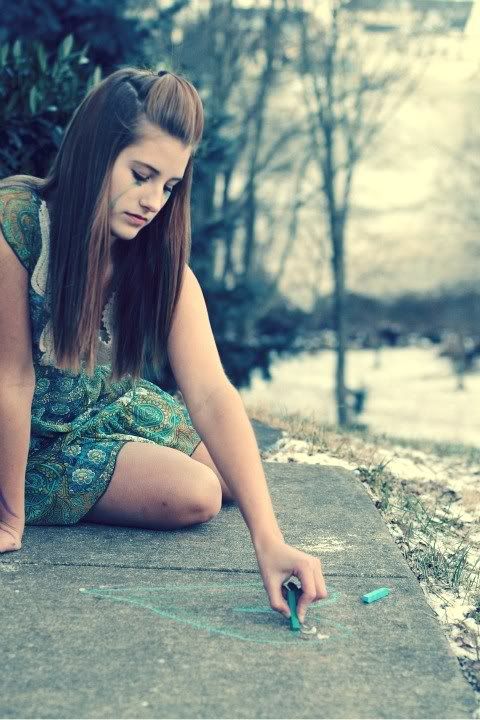 And yep, that's about it for the photoshoots this month. I've been making new friends on my volleyball team, and I love them. We spend hours and hours together every week traveling, and they've made 2011 that much better :)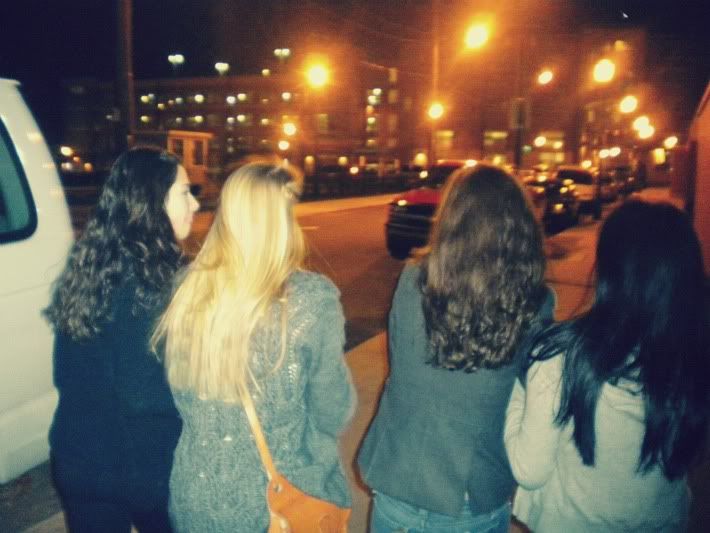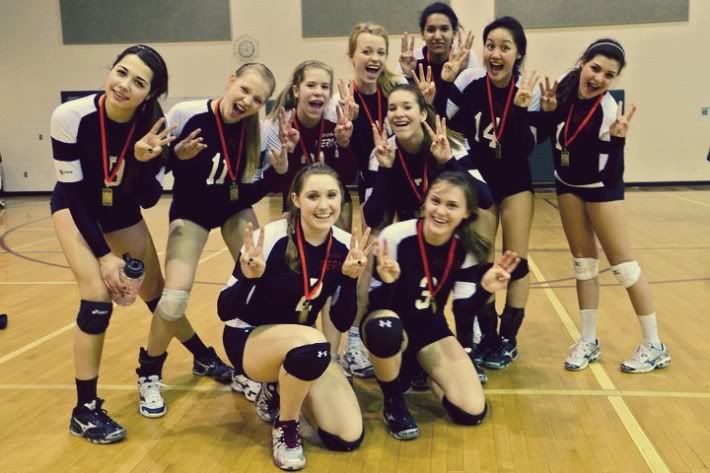 There you have it. These pictures sum up the start of my new year. Hope your having as great a winter as I am ;)
-