-
You know how it feels when you're with someone who is all smiles and giggles, their personality reminds you of sunshine? That's Sarah for you. Anyone would vouch for that-- her sisters, best friends, and those who meet her for the first time… like me! Her bubbly behavior just kind of makes you want to feel the same way she does, and see life how she does. It's contagious.
And Sarah just turned 20 years old.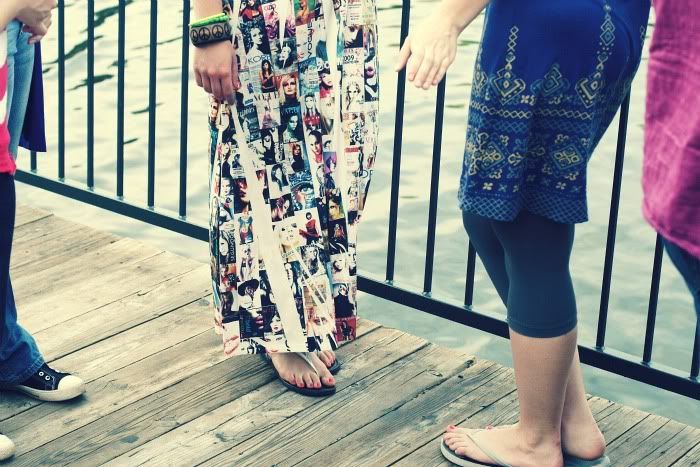 Her older sister, DJ, asked me if I would take pictures of a night devoted to Sarah. That night included a dinner at Cali Pizza Kitchen with her very best friends, frozen yogurt + fruit at 16 Handles-- which beats all else, and bowling till 1 A.M with tons of her friends and siblings. Luckily the weather was spectacular, which is really, reeeally rare in Maryland. One day it's 40 degrees and raining, the next its 75 degrees and sunny.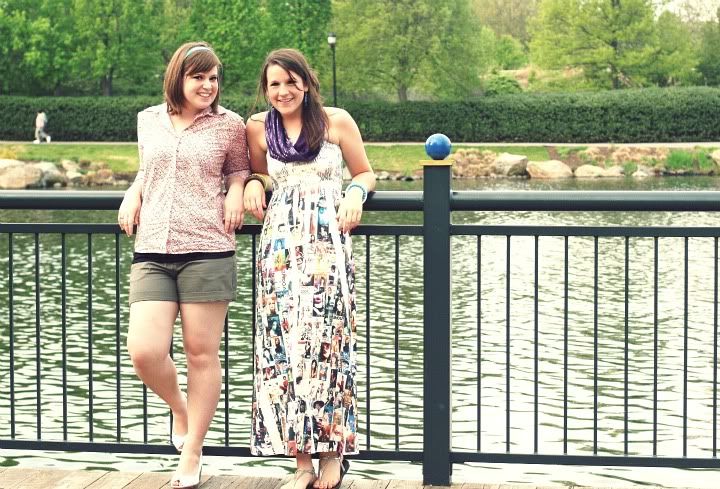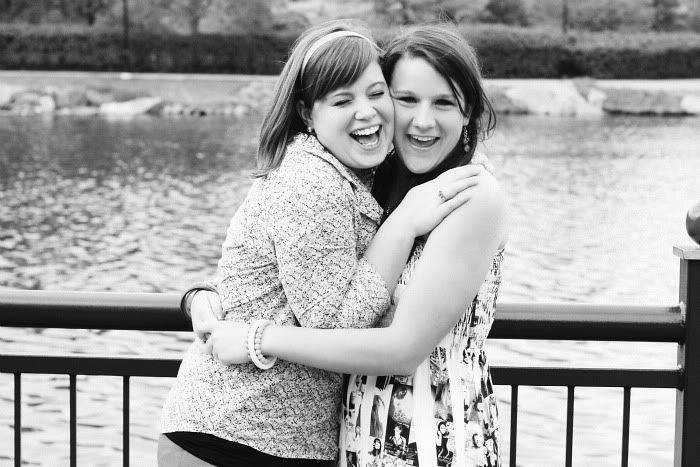 After locking my keys in the car, having a slightly unattractive Starbucks worker write his number on my iced coffee, and spilling half that coffee all over my shirt, I made it to Cali Pizza Kitchen! From then on the bad luck seemed to fade, I had a great night with these girls. I had a good time chatting with them while we all talked and laughed, and they were perfect models.
A few facts about Sarah.
#1. She grew up with three older sisters, and one younger brother. I'm just going to quote what she said, because I can't put it into better words. It's so sweet.
"Growing up with mostly sisters and one brother was awesome. It was loud, it was fun. It was a jamboree, woot!! We teased and joked a bunch, we had sibling clicks and favorite siblings. Once we all hit our teens, things evened out and we just loved hanging as a little group."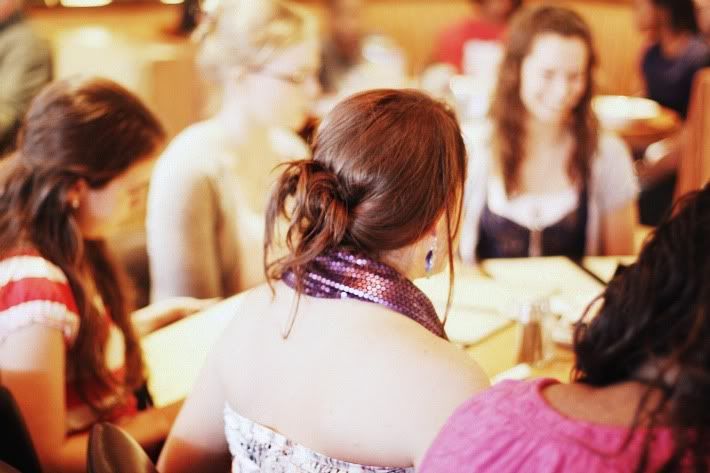 It's funny, when I was around them during her party I couldn't help noticing how close she and her siblings were. Even though two of her three older sisters are married and ones in a relationship, the sister connection between them is unique-- along with the younger brother. You don't see that often, especially as people get older. It was so sweet.
#2. She said the cutest thing to me about herself that I looooved. She thinks hair is a form of art, her form of art. Everyone has their own way of showing their artistic side, and this is hers. She loves to play with it, make up hairdos, curl, straighten, design, anything like that. I loved Sarah's comment so much because rarely do people describe hair as a form of art.
(16 Handles Frozen Yogurt!)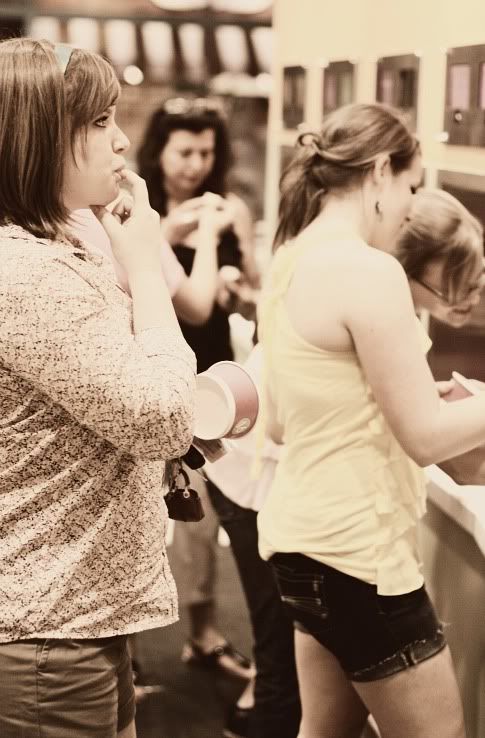 #3. Her favorite color is yellow and neon green. I honestly guessed that before I asked her, her personality gave it away ;)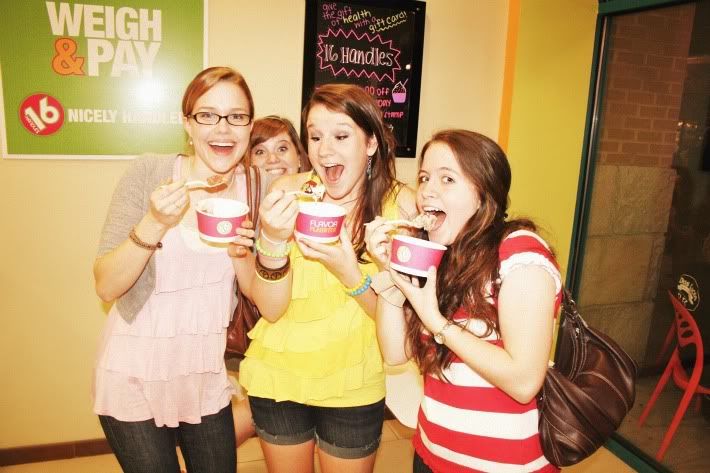 #4. Anything bright & cheery is Sarah's thing. Especially in photos, so I was thrilled that when her sister DJ told me we were going to a bowling alley!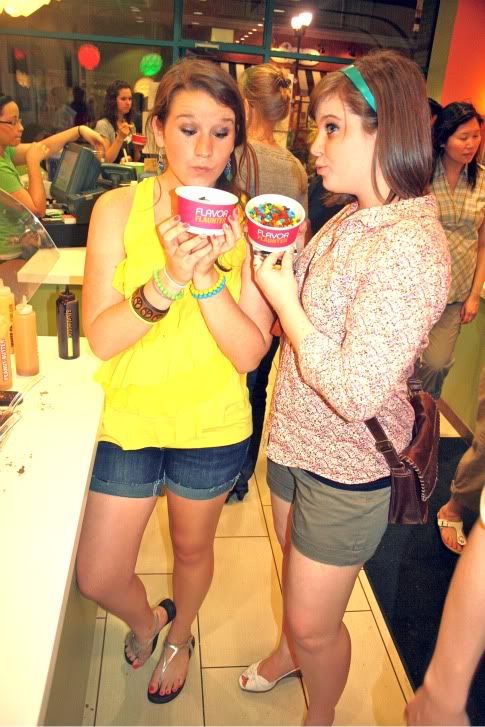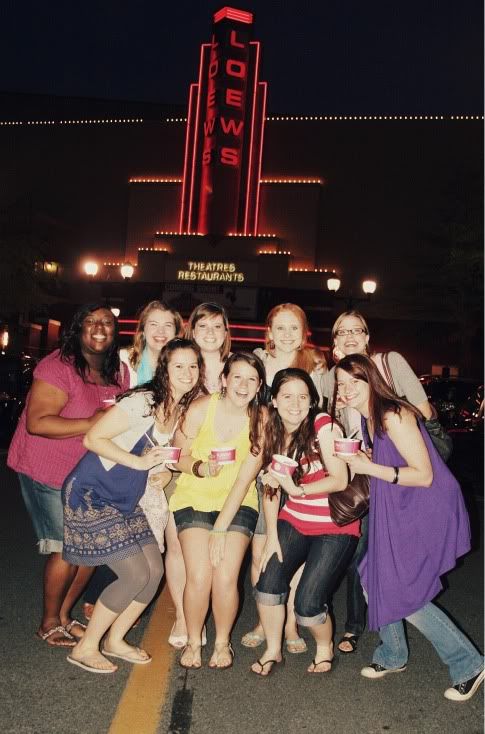 They're cute.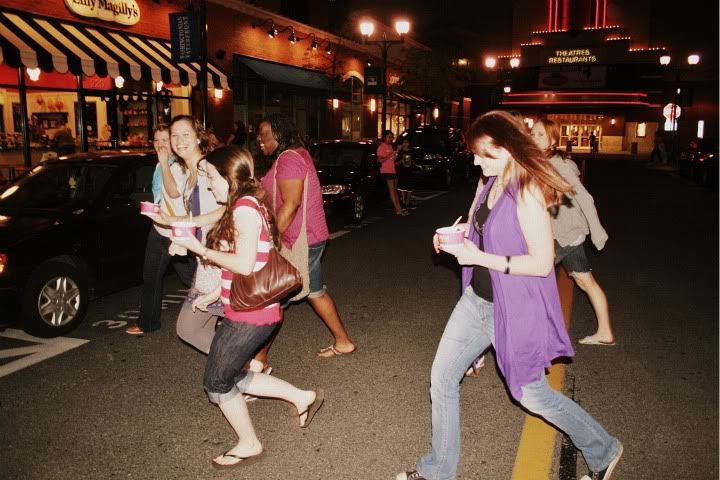 It is an ideal place for colorful pictures, so I edited the pictures with a little more "wow" then I usually do. And I gotta admit, it was fun. I love taking pictures according to the person, and I love trying new things.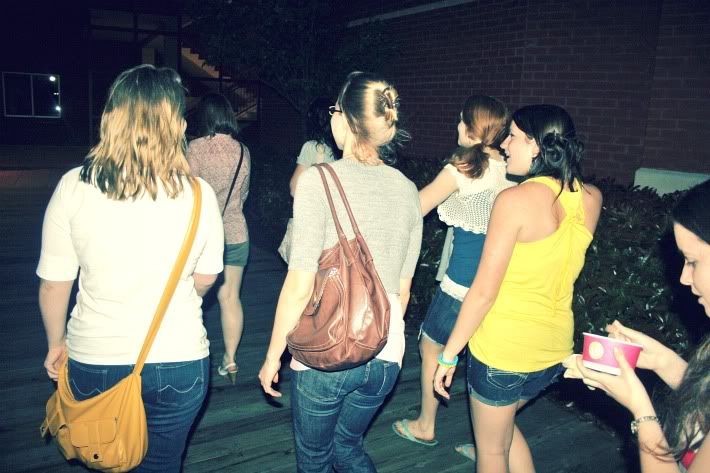 #5. She likes to bake. She likes to make nicknames for her friends. She likes to look up the "word of the day" on dictionary.com and use it as much as possible. She likes going on dates with her "little" brother. She loves her church, and she loves her Savior.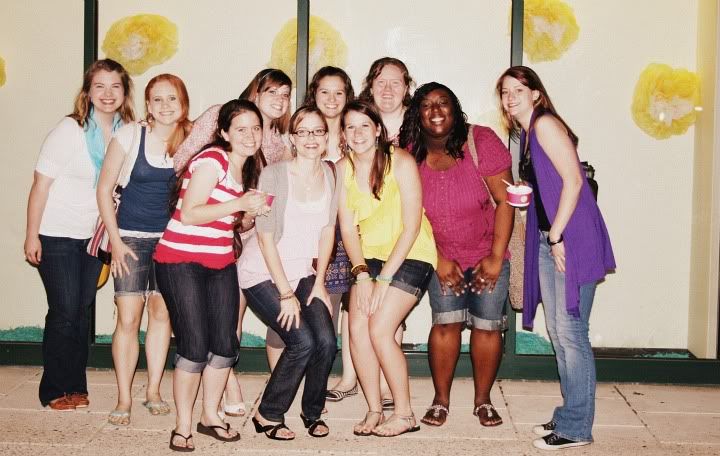 On to bowling! There were so many "happy couples" all over the bowling alley, I couldn't resist snapping a few shots when they didn't know I was ;)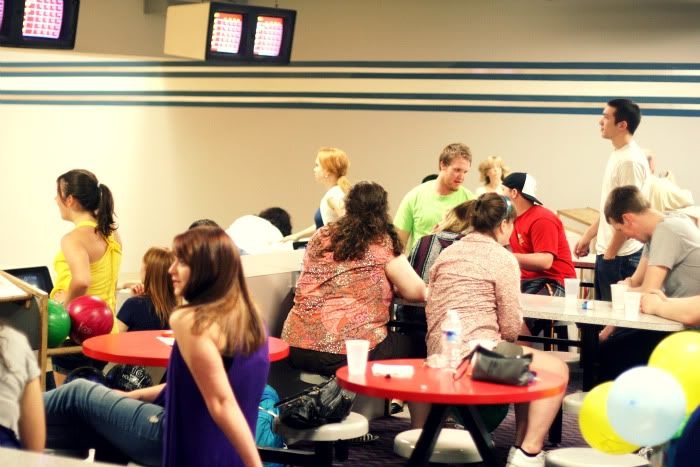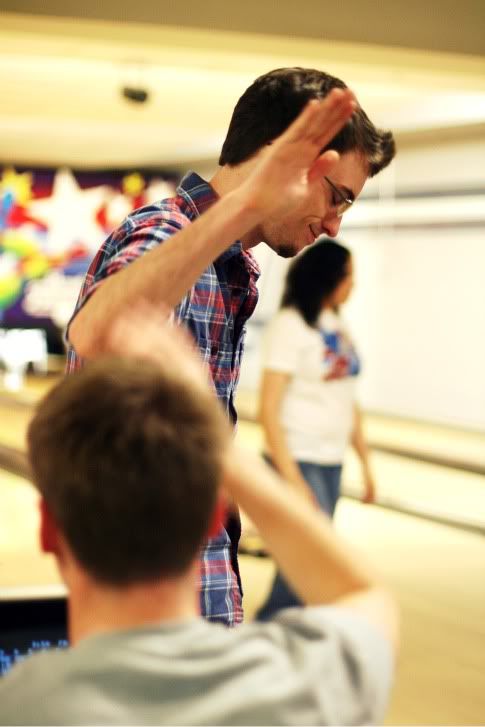 The bowling group was lively and upbeat. A few words to describe that part of the night would be: Laughter, Strikes, Gutter balls, and French fries.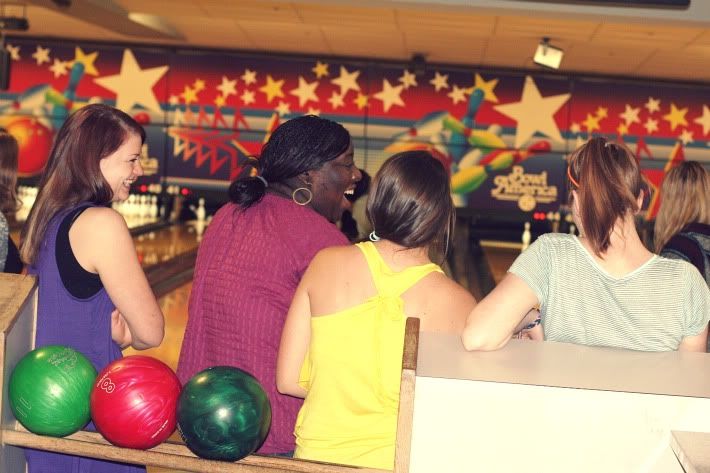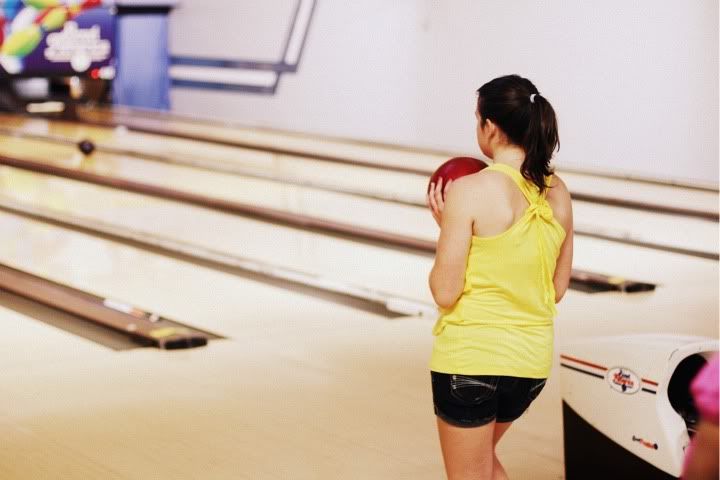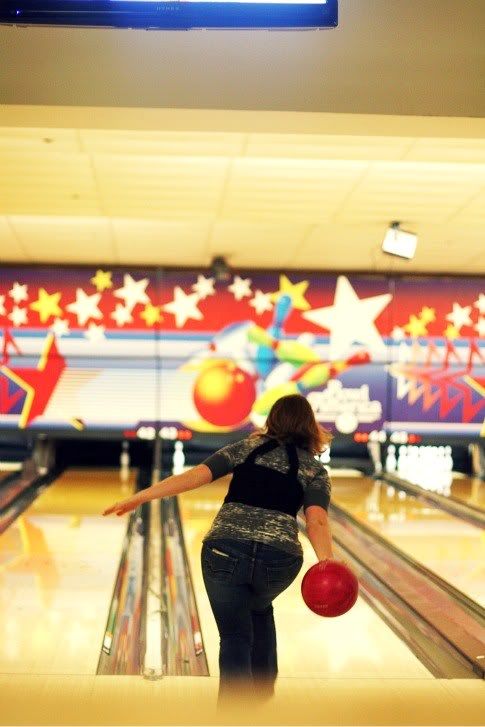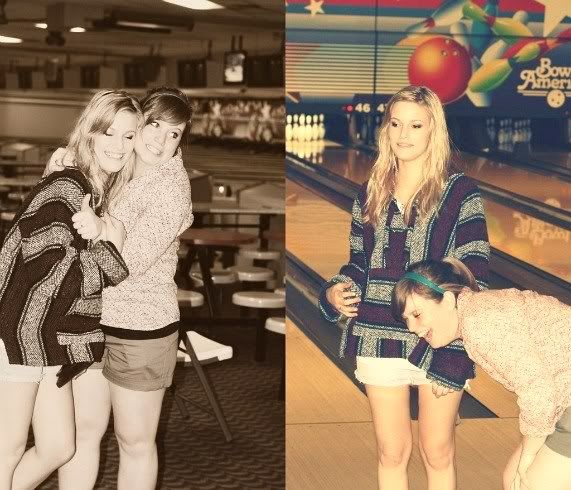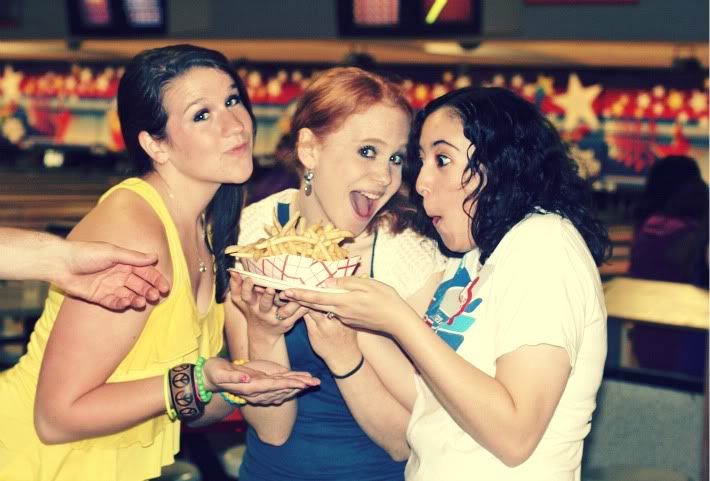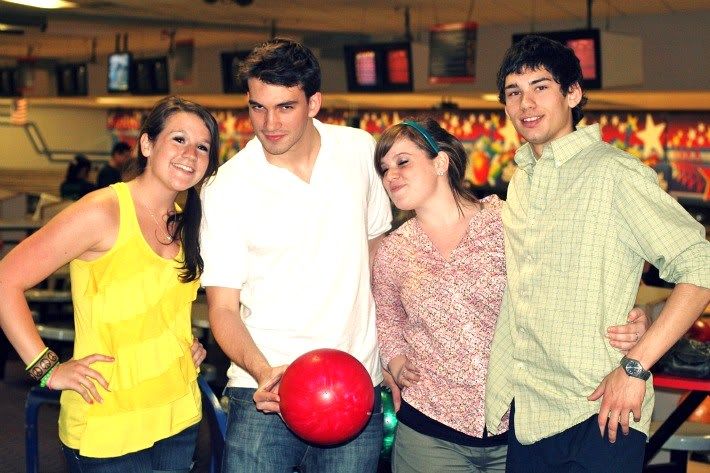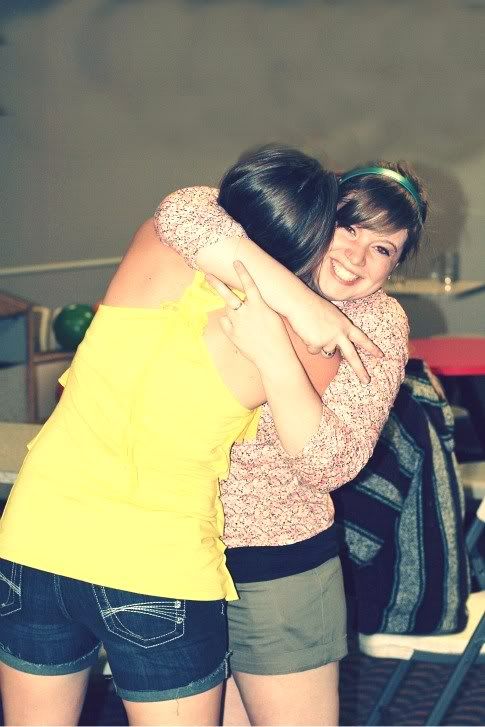 Thank you Sarah for letting me come along and capture your 20th birthday get together!
-